Le Celtique Spa in Carnac
650 m² of Spa & well-being space in Carnac
Discover facilities designed for your comfort and serenity, in collaboration with the Breton brand Phytomer®, an expert in marine active ingredients. Take advantage of a level of excellence in terms of quality and effectiveness with proven protocols and training, as well as molecules and programmes based on the latest advances in the fields of well-being, beauty and fitness.
Including 2 double cabins for moments to share as a duo
With heated pool, Japanese sauna, hammam, yoga and treatments
Designed especially for children with the Nougatine Paris® brand
A private space for a moment with your partner or your girlfriends
Give yourself a break from the daily grind... Enjoy a unique experience of relaxation in our spaces entirely dedicated to well-being. The attention to detail is reflected in the precision of the gestures, the warm welcome and the benevolence in all circumstances.
Heated swimming pool, sauna, hammam, sensory showers,...
7 treatment rooms dedicated to your relaxation, including 2 duo rooms
Phytomer® marine active ingredients and Nougatine Paris® children's care
Opening hours of the Spa Le Celtique
Monday - Friday: 08:00 - 19:00
Saturday - Sunday: 08:00 - 19:00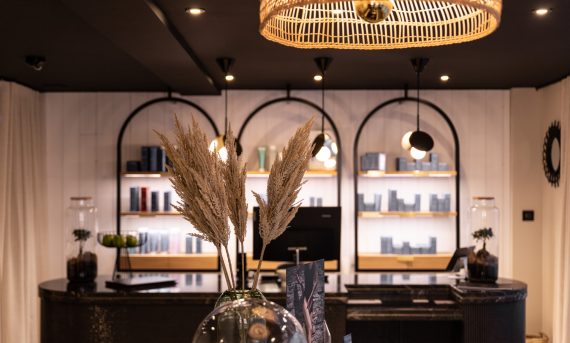 Heated swimming pool, hammam, Japanese sauna, face and body treatments, private Spa Suite... Relaxation is an art at the Spa Le Celtique Carnac.